Tuomas Koskialho is a young photographer living and working in Tampere, Finland. "After 100 Years in Finland" is one of his photographic series set in Finland, which comments on current social and economic conditions through a dialogue with traditional Finnish painter Hugo Sinberg. View more of Koskialho's work on his website.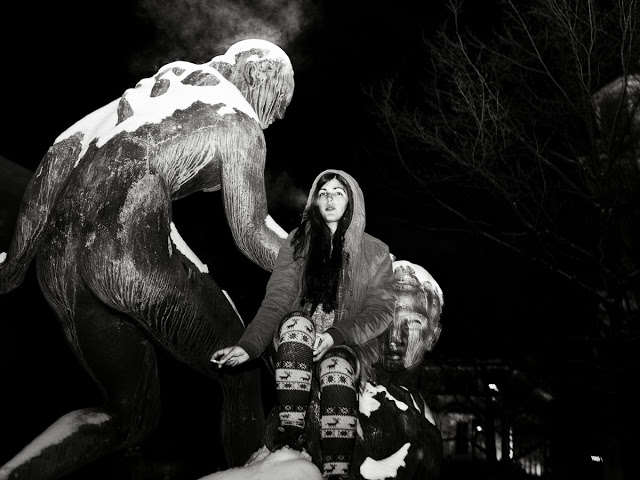 The work, "After 100 years in Finland,"is a photography series focused on the lives of young adults in Finland in the present day. Finland has been considered one of the best countries in the world in many different Gallup polls, but statistics and the reality are two different things. I concentrated on people between the ages of 18 and 28, as I fit into this target group myself, and have personal experience in how the sustainability gap in public finances affects young adults.
Finland's Baby Boom generation was born between 1945-1955. Its members built the welfare state, but also drove the country into debt. Now, while they are retiring as more or less wealthy, the younger generations have to pay the debt as well as their pension contribution. These trends have led to self-interested values, lengthening careers on both ends, higher taxes, as well as other cutback steps. Basically this means taking down the welfare state and paying the bill.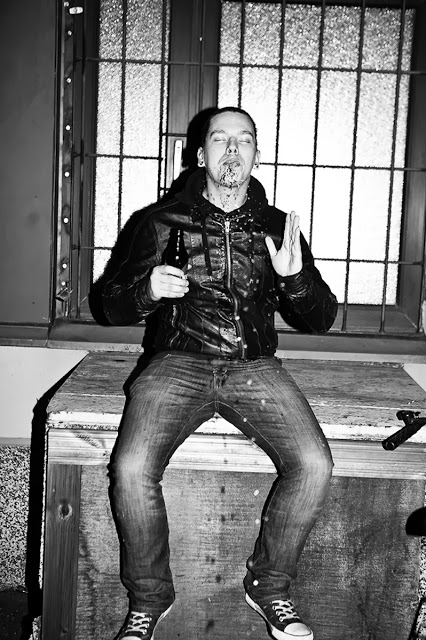 Finland gained its independence in 1917 and several artists helped to create its national identity. One painter however, Hugo Sinberg, was painting very differently than other painters during the "Golden Era" (1880-1910.) Simberg had his very own touch and his paintings focused on death in different ways. His characters: the Death, the Little Devil, and the Angels, were clumsily melancholic, but they had good hearts, even if the may have looked bad at first glance. 
I adapted Simberg's characters into my series, using pastiche as my method to approach the situation in Finland today. While Simberg's symbolism addresses death literally, my series addresses indifference. The young adults in my pictures have been ignored by society, more or less, so they will do the same to society––not care about laws or standards, such as work standards that are the 'norm.' Indifference is a powerful tool and you reap what you sew. The social and economic challenges are too great for a large number of people between the ages of 18-28. The lack of solidarity and equal treatment has constructed an alternate way of life; some young adults have decided to take a step sideways and drop out from the unnecessary rules.
In the medium of contemporary photography, "After 100 Years in Finland" makes a strong statement regarding the state of well-being by looking back and interpreting history, understanding the outline of the present, and reaching out to what the future will bring in terms of social disintegration. Each photograph in the series is named after one of Hugo Simberg's original paintings.
See more photographs from the 'After 100 Years in Finland' series by Tuomas Koskialho on his website. View Koskialho's EAS profile here.