Tara Vatanpour discusses her ongoing art project about immigrants' struggles and losses, and about engaging art to raise awareness.
This project consists of over 100 artworks, documenting memories and traumas of immigrants from all over the world, from countries such as North Korea, Iran, Afghanistan, Vietnam, etc.  It includes collected testimonies, honoring people's struggles with immigration.  Each memory is unique, precious and collectible.
The inspiration for this project came from my life and my own immigration story--the pain of the losses that I suffer and have suffered. The difficulty in exploring such a broad and painful subject is not only that it is quite personal, but that I also have to think of how my research can be of service to others. In order for that to happen, I decided on two goals: identification and raising awareness.
I look for real testimonies online of people who have suffered from immigration under different circumstances. Of course, a later more thorough project would be to meet with people and properly interview them. For now, I decided to settle with a real symbolic quote, keeping it anonymous to preserve the safety of those people the best I can, and to choose a symbolic object or texture that speaks to me.
My intent is not only to create a symbol and a message simple enough to reach a broad audience, but also to create a "souvenir".  A really heartfelt moment in my loss is when I have an object that reminds me of a person that is not here anymore, or something that reminds me of where I come from. When people don't believe me, often this souvenir is the only proof, otherwise it is only my word.
I cherish each memory as something I can touch and feel, have and not lose. The scariest part is when I start forgetting the smile of the people I love, their laugh… because we have been separated for so long, and when I start forgetting my first language because I have no one left from this culture to practice it with.
I believe the suffering of immigrants needs to be remembered--needs to be known and faced. An immigrant is a person without a choice, and is not just a burden to a country. In my own case as Persian-Azari, American and French, I only have a French passport, but I feel most American. The suffering of not being able to be who I am every day, losing family, missing them every day, not speaking the language I want to speak, is like someone stabbing me in the heart 24/7.
I want to bring awareness around immigration trauma, and honor my fellow immigrants' pain. I want the world to look at immigration for what it really is, and not through the eyes of only economic or cultural differences. I want to fight for change, flexibility, and love for people who are immigrants so they can find who they are again. Ultimately, I want to have more EMDR¹ and somatic therapists specialized in healing immigration trauma financed by foundations so that people can heal even if they are not back on their feet yet. Most importantly, I want to use art to create awareness.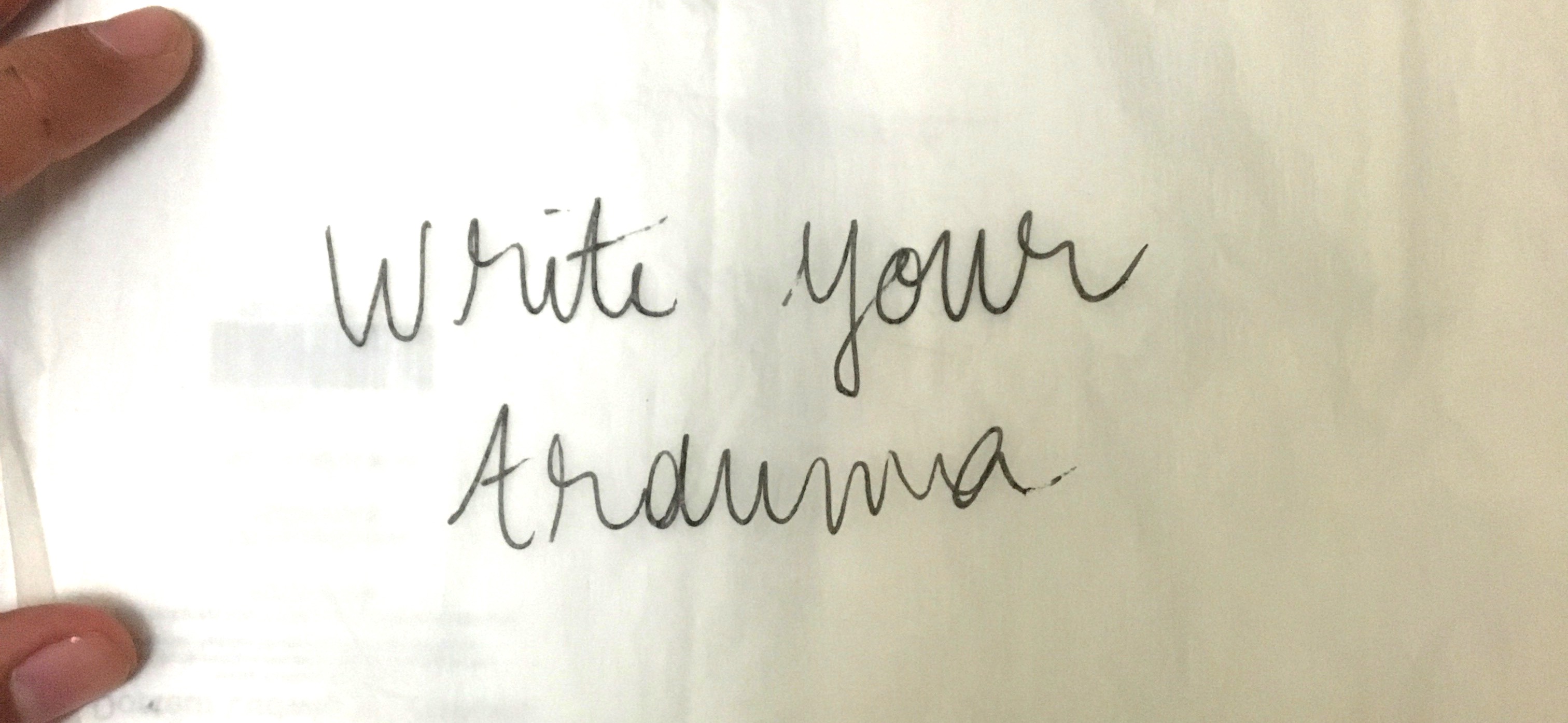 ---
ABOUT THE ARTIST:
Tara Vatanpour is an artist and a luxury fashion designer, founder of Tara Vatanpour. Persian, Azari, French, American and influenced by the Brazilian culture, she focuses her artistic research around immigration trauma, loss and separation, chaos of emotions as a result, and the search for healing. From a solid educational background and studies in the field of fine arts, she uses installation art and performance art to express and deepen her artistic research, but is not limited to these two disciplines. Since 2019, she has been exhibited at the Venice Biennale, in London, In Paris, and has had multiple online residencies, publications, and exhibitions. Her fashion design practice employs artistic research to create a bridge between fine arts and fashion. https://www.taravatanpour.com
---
¹
Eye Movement Desensitization and Reprocessing (EMDR) is a psychotherapy treatment that was originally designed to alleviate the distress associated with traumatic memories (Shapiro, 1989a, 1989b).