Destreet is the art name of Kabati Ayub, a young artist from Kampala, Uganda, who started a foundation and organization to empower youth by helping them with the knowledge, skills and capacity for personal and community development through the arts.
"Each year we help hundreds of children and youth in various Ugandan communities by giving them career guidance, education, and practical artistic skills, a safe place to play and making art after school. Our goal is to work together to discover and promote each child's talent. We help ghetto youth enhance the physical, moral and social development in their communities…" (Kabati Ayub)
The project 'Destreet Art' has something that deserves attention. As all socially engaged art projects, it poses some good questions about how different kinds of social issues (i.e.: children protection, education, art as a tool for connecting people and as agent for change) can be woven together within hands-on approaches, about how they entangle with economics and how they deal with the urgency to raise money to go on. The question that can be raised is, "Where is 'art' in all of this?"
Do artists become engaged when politics lose its way? Socially engaged artists are people who more than others are eager to make a difference in the world. What they are most afraid of is that the world, the community we live in, seems to encourage us to minimize conflict, disguise suffering, and ignore inequalities. Instead of producing art to stand in front of, usually in comfort, social artists prefer to act, move, push … us down to the earth, onto the ground, to real life, not to avoid discomfort, with invaluable invisible rewards: the beauty shared among people in mutual exchanges for a purpose.
Social artists strengthen our capacity to have a bigger vision. In a wider frame every details can have a strategic role or tactic value and it demands respect for an important vital dimension: time. We have to wait and work together to see the project display itself. It usually takes a long period of time.
This is a challenge for our habits of quickly seeing everything concentrated in "one" picture. In socially engaged art we do not  have an image to relinquish on, but a process closer to living things, to life, the everyday life, involving our life in a different way.  As quite opposite sides of the same coin: looking at visual art the public stand in front of a piece, which works as an agent to challenge our emotion, even our mindset; we are supposed to change and the work of art remains the same, through time. In engaged social art it is the purpose - making a better world - that drives us to a change.  The effective impact on the quality of life can be quite invisible and not so easy to measure or objectify.
Art with a Purpose. Unseen and touching.
Let's begin with the name: the word 'Destreet' plays with different opposite meanings: an open space, a street that connects people and allows transit and communication, where opportunities and danger conflate; but also a close space, the "district", a point of reference, maybe a safe place where everybody is respected.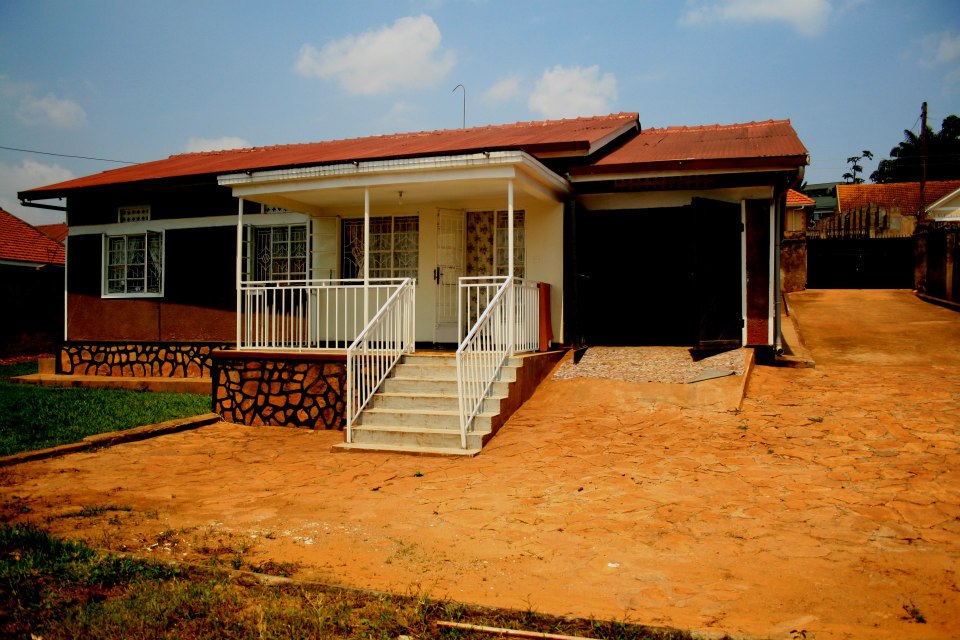 Consider the children. The Destreet project not only has a direction, but it is a safe space for the kids, where fears can be avoided and cheerfulness can blossom in smiles. In that case it is obvious that we should prefer the safety of children and their smiles to the "quality" of any art.  Consider now Kabati's works. They deserve to be seen as a space of self expression and freedom. His works belong to a different level of production, and there is no reason to belittle them because they have to be sold for a purpose. They are the heart of the project instead, where the project started. Visual paintings had a vital role in the life of Kabati.
Then the most invisible of thing: relationships. What is relational is vital, humans beings live and grow in relationships, especially when they are nurtured with authenticity, care and humble presences that make a difference. This project is a great example.
Traveling to different countries with his message, as artists do with their music, exhibitions or plays, Destreet does trying to save the high value of what truly binds people together, experiences based on generosity, usefulness and play.
"Come to visit us and touch (and be touched!)" he says.
There are a lot of "conversed" shoes to move against the stream and go far. There are a lot of hats to keep in mind what is really worth while. If Destreet is sending his call to anyone who had the experience of seen belittled his own child's creativity  - at school or somewhere else - we will be a mighty movement! We can be very effective in repairing the world while still repairing our own hearts.

Kabati Ayub is  a 28 year old, self-taught artist, designer and art activist from Uganda. After becoming involved in art in his  youth, he  took courses at two Kampala-based universities until he passionately founded the Destreet Art Foundation – a mobile art initiative uniting disadvantaged Ugandan children and youth through their artistic talents.
If you would like to support The Destreet Art Project, you can make a donation here: https://www.indiegogo.com/projects/my-2017-unseen-europe-travelling-art-exhibition--2#/