Emerging artists from the Middle East converge at the Art ExpoChicago
Walking around the hundreds of booths at this year ArtExpo Chicago, where galleries from 25 countries around the world are proudly showcasing the most recent works by their artists, and trying to find a path while surrounded by the crowd in a multicolored scene worthy of an Almodovar's movie, one would run across an unexpected sign, "Generative Multilogue".  What is a 'multilogue', and what does it generate?  Inside the booth, another unusual sign stands high on the wall, "Intersection of Creativity, Dialogue and Technology".
It is the word 'dialogue' that mostly stands out.
Large oil paintings, small photographs, an intriguing sculpture and an NFT collection of five works, all by women, stand side by side while people at the booth meet, connect, and engage in animated conversations.
The unusual event has been put together by Narimon Safavi, an Iranian American art promoter, who believes in the possibility of "dialogue through art".
Sharing the same perspective on the need to foster exchange and communication across cultural divides through the powerful language of art, Emergent Art Space was very happy to participate in  this initiative.
In spite of enormous practical as well as ideological obstacles, Narimon and his great team (Beth Kirshenberg, Phyllis Kao, Jan Tichy, Denise Milan, among others), succeeded in engaging the active and enthusiastic participation of women from countries where the dialogue is most difficult, close to impossible, especially when addressing the condition of being a woman: Iran, Afghanistan, Syria, Saudi Arabia, Turkey, Israel and Palestine.
The purpose of the project is what Narimon calls 'cultural diplomacy', creating dialogue and understanding through culture, through art. A most immediate way of communicating across borders.
As we can read on the project website, 'Generative Multilogue' is a social enterprise at the intersection of art and technology, which aims to be a platform to support art that is about dialogue and  empathy.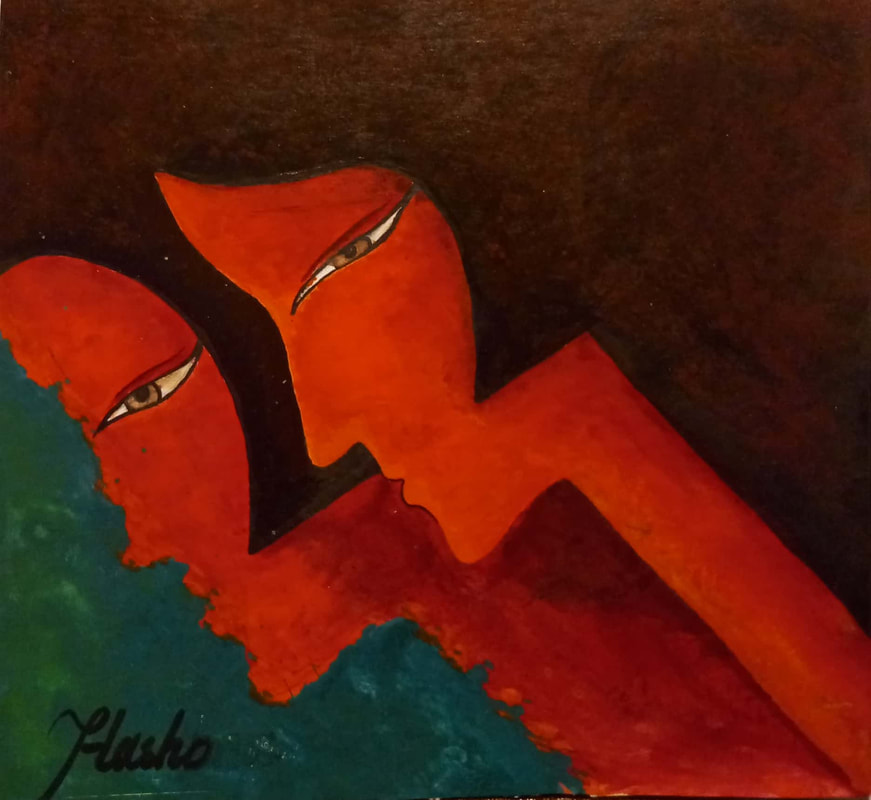 Three artists were able to travel from Iran with special Visas for this exhibition. One of them, having been rejected a Visa to the US for many years, was reunited with a son living in California after ten years of separation. Another touching moment was when we were able to meet on Zoom an artist from Afghanistan who only three weeks ago was able to flee the Taliban into Pakistan. Her identity is still not revealed.
Emergent Art Space congratulates all the artists who exhibited their works at the 'Generative Multilogue" booth, actively participating in this very special event!  We sincerely hope that 'Generative Multilogue' will continue to bring together artists from many sides of the world in its 'cultural diplomacy' project!!
---
Photo credits: Generative Multilogue and Emergent Art Space.