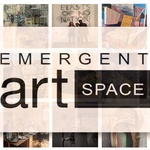 Raka Panda
Location:&nbsp&nbsp
Kolkata, India
School:&nbsp&nbsp
Visva Bharati University
An artist's statement, explaining my practice and interests, and a brief explanation of my works.
I feel that emotion plays an important role that dictates the human life.
From my childhood I have been very fascinated with the various emotions that people portray. And not only people but I would also try to feel emotions in objects. I would draw people and objects and would enjoy myself bringing out their emotions and characteristics. Thus this engagement with the emotions helped me to create a visual language .
Gradually I began to realize myself through my emotions and feelings. I wanted to explore my identity and the space in the society where I grew up . As I belong to a middle class Bengali family so I have sensitive feelings for these middle class men who can't fulfill their demands without struggle but they are not like the poor class who have accepted their struggle since their birth. I want to communicate and explore the lives of both these classes.
My canvas is my world where what I see and feel get visualized. I constantly try to learn and imbibe new things. As a student of painting I learnt how to give more mature form to my characters. However, my priority has always been to emphasize on the inner vision which I feel helps to bring true progress of a human being.
Till now my work can be divided in two phases. My first phase of works belong to my bachelors where the lower middle class was my subject. So I followed very usual common life style from real life, like – rickshaw-wala, local train, crowd, daily route of common people etc. I wanted to pickup all the characters with their realistic expressions. Not only their expressions of enjoyment but also their expressions of struggle, frustration, dislike, etc. Very real common faces or things get portrayed in my work. Sometimes they are present dramatically or spontaneously. I mainly paid attention to the common expression of their faces or physical behavior and I wanted to go beyond the usual grammar and feel my emotion more distinctly . So during my bachelors my attraction was mainly for crowd or collective ideas and to narrate it through my artistic expression.
In my next phase during my masters the emotions of these people were my main attraction.
Sometimes the whole human being or only a particular part of his body was highlighted on my canvas. Suddenly my attention switched on a deprived person who has been ignored by the people or on some reality of social contradiction that haunts me in my daily life and raise my awareness.
Therefore time, space, common things, social problems etc get shelter in my world of canvas. All the painful, struggling faces try to get forms through my expression.
I mainly concentrated on the regional people with their various nature, culture, expression and ways of life.
After having worked on common people for a few years now I feel my inner vision has some what matured which helps me to communicate my feelings easily. Thus now I work with my own emotions and feelings and find out 'an individuality' in me. My every little work surrenders to the sense of truth or perfection which results in 'joy'.
I have always been influenced by the works of German Expressionistic painters. For this reason my paintings got a new form besides their usual expression and there I felt my own identity as well as real enjoyment.
Working with individual I can harmonize myself with a whole or totality being a part of it. An existing true being is felt and I learn during this work that when vision is pure or undisturbed and creation is clear then 'real enjoyment' is attained.
View Raka's artwork in the 'Art & Human Rights' Emerging International Artists Live Exhibition
Read about Raka's Solo Exhibition, 'Social Expresionism: Discordance, Harmony, and Flow'
Take a look at the series 'Story of the Masses'