West Bengal artist, Subhadip Bhattacharya shares his recent work 'Repairing My Old Memory'.  This work evolved from an exploratory studio process that moved beyond painting and canvas to find new expressive means with plaster, mashed paper, and fragments of story from his memory.
I use the term 'practice' to describe performing my activity, skill and intellect in discourse with my artwork, where I'm not just practicing but making mistakes and learning from them. For me, my post graduation painting studio is not only for colours and canvases, but for challenging painterliness itself and pushing the limits of paper and colours. Engaging both memory and material, as means of expression, allow me to transform my ideas while imagining and reimagining. Sometimes this transformation process sings out from the expected to unexpected and vice versa.
One can observe a gradual change or evolvement in my work from my earlier practice to now. My habit of writing diaries and the juxtaposition or objectification of those, were key to my earlier practices. The scroll of translation and narration turned to the exploration of memories of my own  day-to-day events and the stories told and retold by my surroundings--the oral stories collected in my memory. I questioned myself painting these stories on a surface with readymade colours and canvases. My satisfaction was in the making of my canvas itself, but it needs extra  research besides my own subjectivity.
I do experiments with the memory and material. While memory is about remembering or recollecting, it results in being a different story from the past, maybe a fragmented one. I explore this idea of fragmentation, unfolding the possibility of repair for longevity. In the case of material, I explore the surface, while making use of plaster of Paris with the mashed paper.  Working with the material, using my hands, gives a unique textural identity of creating my own surface. That is how I benefit from my amateur status of exploring a new technique. The surface in my work is a multi-layered, bumpy, pulpy mass on which I inscribe my fragmented memories in Bengali script, my mother tongue. The text in my work relates to the word play of my memory of experiences speaking directly to the viewer.
My recent works of art are thus connected to making paper, printmaking and engaging the creative process while working with memories and shaping new forms out of it.
---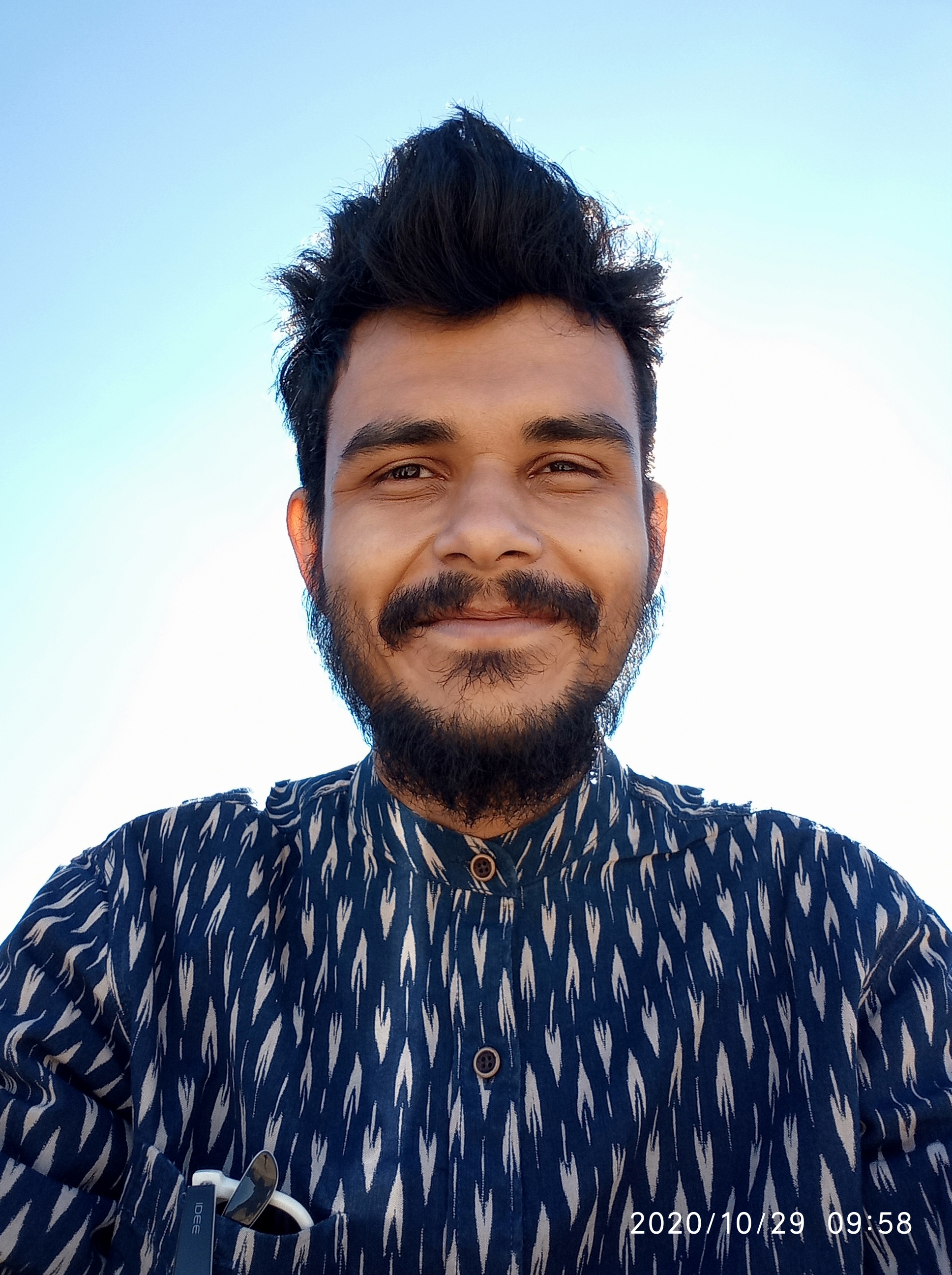 ABOUT THE ARTIST
Subhadip Bhattacharya lives in West Bengal, India. He has studied art through specialized and multidisciplinary workshops in India and received a BFA and MFA in painting from Visva Bharati University.  He has been awarded numerous scholarships and certificates of merit and his artwork has been included in group exhibitions and was recently featured in Emergent Art Space's international online show "Calling Across the Distance".