Multi-faceted artist, Oisín Tozer, discusses his philosophic concerns and creative practice, as well as the strategies he employs to develop his deeply reflective work.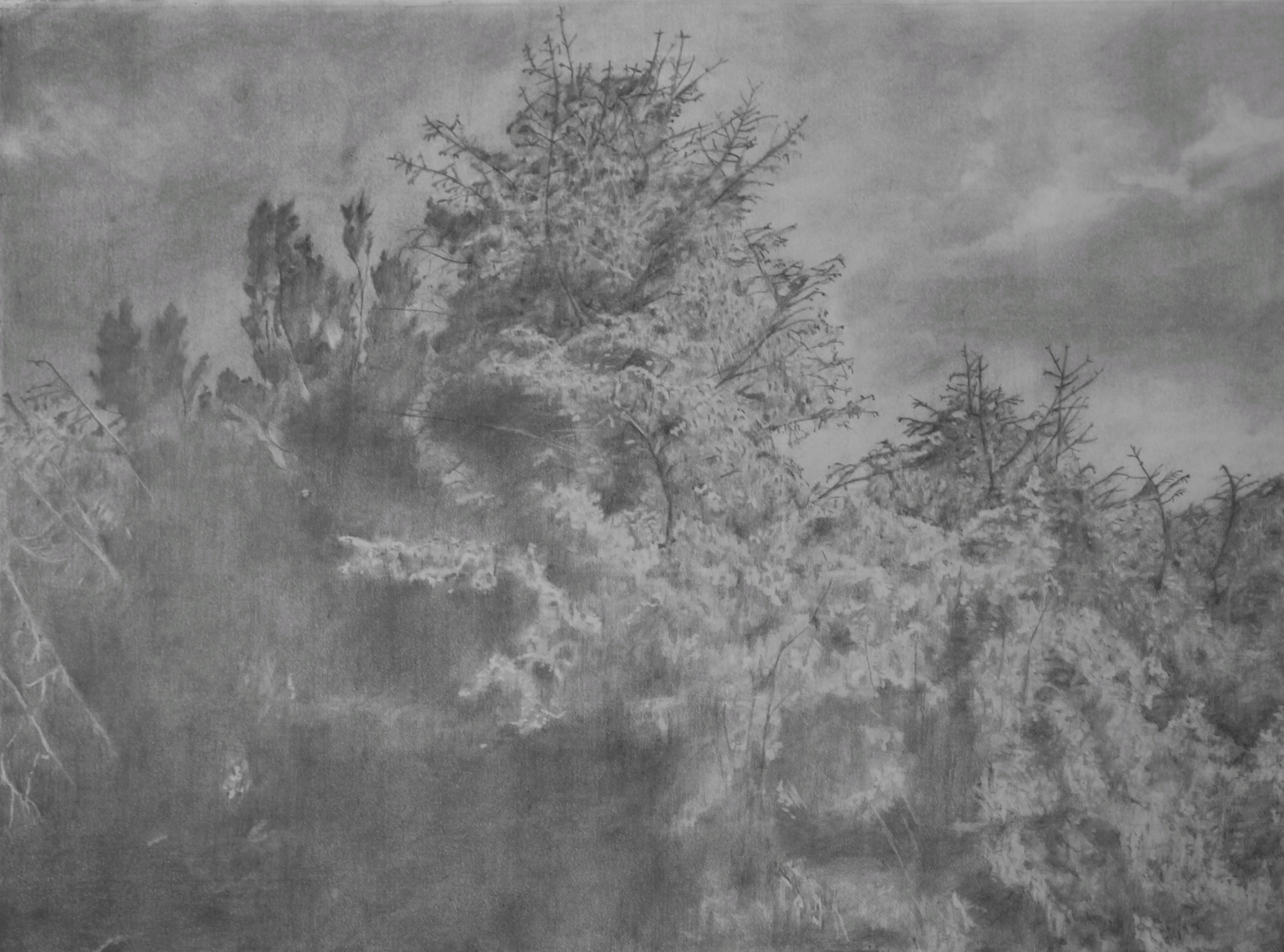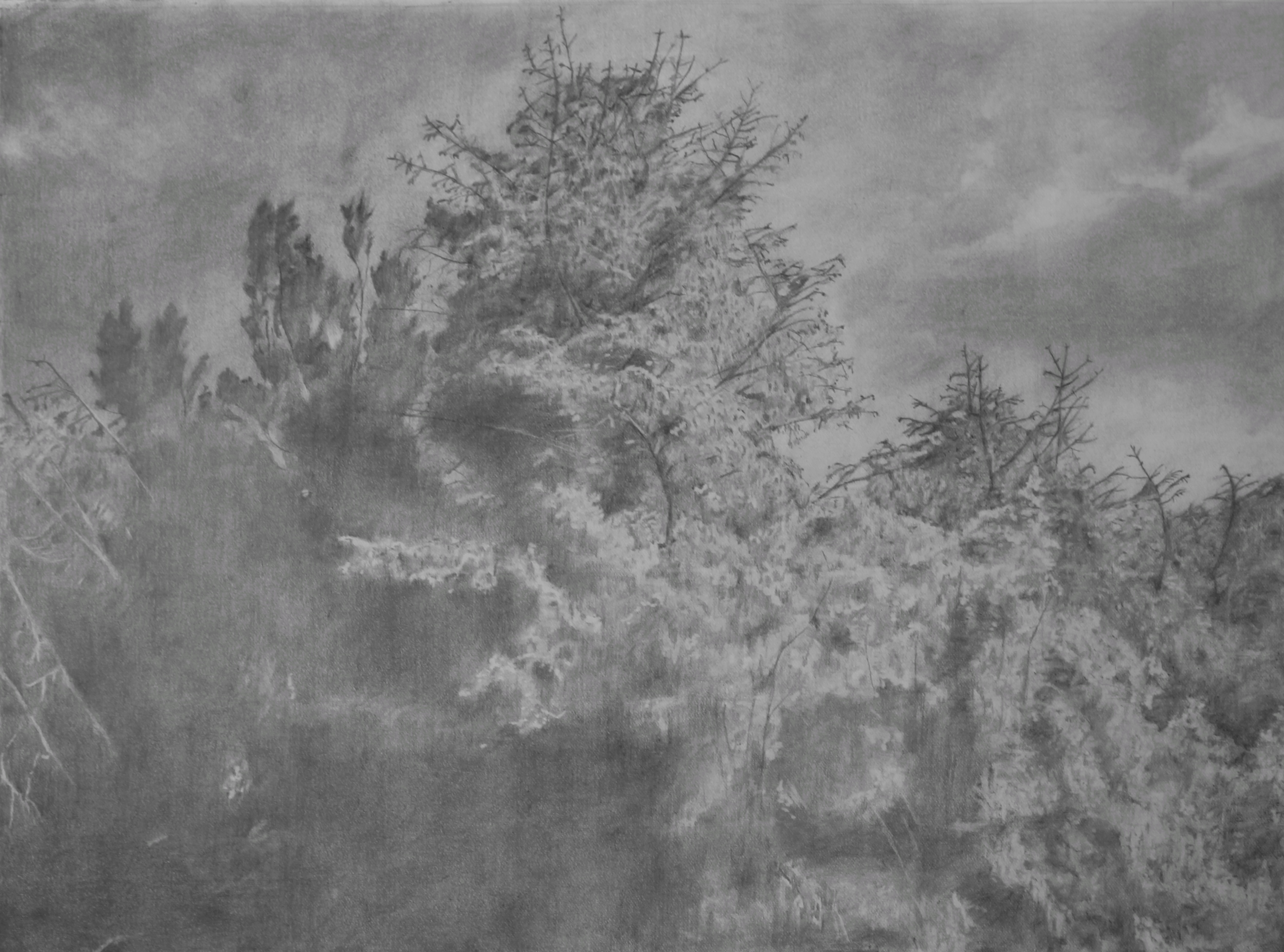 My work is concerned with space, be it physical or emotional. My key concern is how our engagement with space can shape our behaviour and perception of our environment. I work through photography, painting, and drawing.
My drawings are a commentary on our image-saturated culture. I work from found images that usually command a split second of attention on a social media feed. Through carefully rendering these images in graphite, I find space, and a source of contemplation within them. Although the images may appear photographic, closer inspection reveals delicate draughtsmanship, and a slower encounter with the work is encouraged.
I use photography to document the effects of weather mechanically by exposing images under varying weather conditions. My subject matter is chosen for its emotional significance. I employ cyanotype and polaroid techniques.
The idiosyncrasies of these processes allow me to develop imperfect exposures. These images act as a metaphor for how incomplete our experience of something can be.
Like the rest of my work, my paintings are concerned with space. They consist of rectangular fields or gradients of colour which dissolve into brighter tones at the edges, giving the space presented a feeling of impermanence.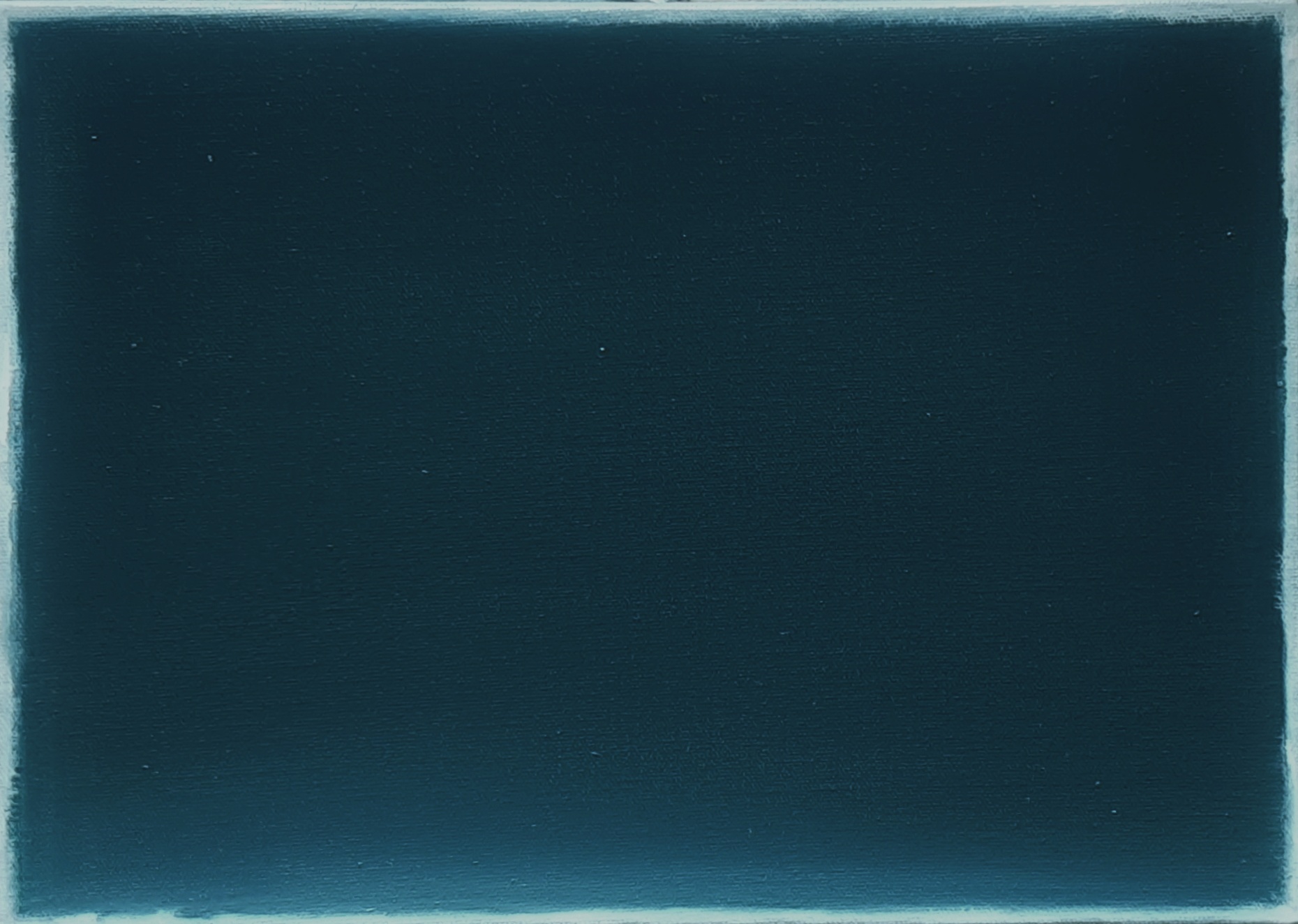 Despite the post-minimal appearance of the paintings, they lean most heavily on romantic ideals. Gradations of tone and colour gesture, and the vastness of seas and skies, often evoke states of mind where one is acutely conscious of the largeness of space and the sublime, beautiful, and solemn aspects of our existence.
The paintings are displayed in series of varying sizes, intimately linked and responsive to each other. The way in which the various sizes are configured is reminiscent of a mantra or a sentence, with smaller works punctuating larger ones.
Installation of the work is influenced by sculptural concern. The positioning of their forms can be seen as an act of rationalising emotional space. This is further referenced by the personal and emotive titles of the work.
---

About the Artist
Oisín Tozer is an emerging artist from Sligo, currently studying fine art at TU Dublin.
His practice is informed mainly by research into environmental issues and
non-anthropocentric philosophy, from Taoist texts to contemporary philosophers.
His work is concerned with space, in both how it creates and how it can affect our environment and behaviour. Oisín has showed and continues to show work
across Ireland and internationally.